2021 Martin Luther King Annual Fundraising Appeal
Dear Member,
Our Point Association is commencing our 8th annual drive to support our good friends and neighbor, the Martin Luther King, Jr. Community Center.  The MLKCC's dedicated staff and team of volunteers work tirelessly on a daily basis to meet the increased demand for services in our area. And our Point tradition of sharing with the larger Newport community is vital to the well-being of those neighbors in need, this year more than ever. (Click here to continue reading….)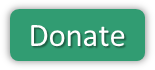 2021 Point Association Activities and Events
The Point Association has a busy schedule of events and activities this year for our members and neighbors.  As part of our Mission, we are excited to host and sponsor these events as an opportunity for neighbors to get together in our special neighborhood.   We hope you will join us for these events!  Chick here to get a list of all our events in 2021.   


---
Here are some great tools for staying on top of local happenings:
Members receive the outstanding bi-weekly Points of Interest (POI) e-newsletter
The Navy is still putting out a bi-weekly Navalog but they are now all electronic – access them here